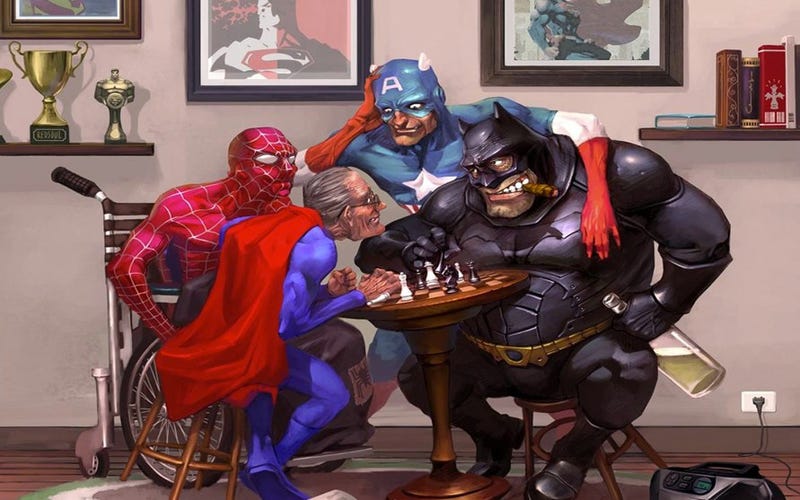 With the success of Red (retired spies) and The Expendables (retired action heroes) it was only a matter of time until we saw a movie about old folks in capes and tights. And Kick-Ass/X-Men: First Class director Matthew Vaughn is hoping big-name actors like Clint Eastwood, Jack Nicholson, and Warren Beatty will star in it.
Deadline is reporting that Vaughn's next project will be an adaptation of Jonathan Ross and Tommy Lee's comic book The Golden Age. A story about a superhero retirement home — which still hasn't been published yet. But the premise is simple, a bunch of retired superheroes have to pick up their masks one more time, to help out their grandkids (whose parents shoddy superhero work has botched up the world).
Here is a rather blurry image of The Golden Age comic book cast via Bleeding Cool. The title is in reference to "early comic books of the 1930s when Superman and Batman first appeared."
It's not set in stone whether Vaughn will direct or produce.
Image via Fantom.