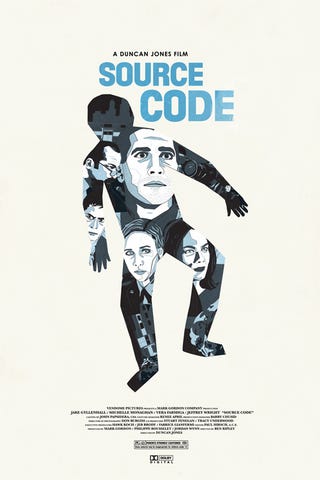 There's not a lot of material out there on Duncan Jones' next film, Source Code, (about a guy who keeps jumping into the body of a doomed train passenger). But already the film is getting some pretty delightful art.
Jones tweeted this piece of fan art created by Lloyd Stas. We're really hoping the studio picks it up as the official poster.
Official Synopsis:
An action thriller centered on a soldier who wakes up in the body of an unknown man and discovers he's part of a mission to find the bomber of a Chicago commuter train.
Source Code will be premiering at the SXSW festival and out in theaters on April 1st, 2011.
[via Flickr]