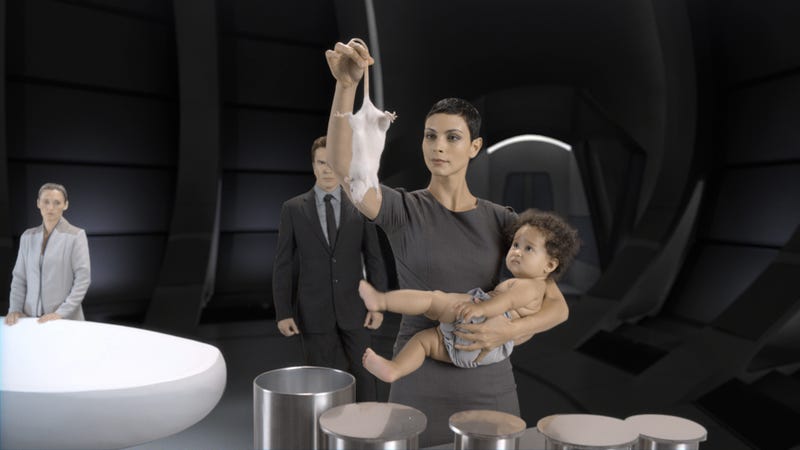 What's Morena Baccarin doing with that giant rat? And that baby? Here's an exclusive high-res image from tomorrow night's V episode, in which we finally get the rodent mistreatment we've wanted all along. Spoilers below.
Want to know more about what's going on? Here's a clip of that scene, in glorious HD, although it cuts out before the really freaky part:
We promised you that there are WTF moments (mostly involving Morena Baccarin's Anna) in every one of the season's first few episodes, and this scene definitely qualifies.
Want to know more about tomorrow night's episode? Here's the video podcast, featuring Chad Decker himself, Scott Wolf, plus an interview with new co-star Jane Badler: