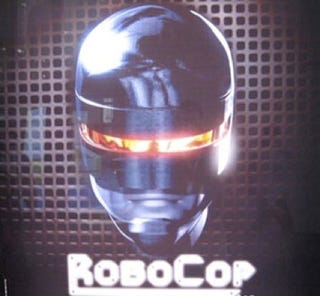 Darren Aronofsky won't let his RoboCop dream die, even in the face of MGM's financial troubles. When asked about the status of his doomed cyborg-police feature, the director was surprisingly optimistic, in spite of everything.
When MGM went down, we all assumed the RoboCop would die out as well. But when asked by The Playlist about the film's status Aronofsky gave us a glimmer of hope:
Well, 'RoboCop' may still happen one day, who knows? It's MGM and hopefully they'll clear their stuff up and I'm still interested. David Self wrote a great script, but the company went under so…
It's not much, but it's still something. Sure he's busy with The Wolverine right now, but maybe, just maybe someone else could swoop in and give RoboCop the new life he deserves! And who knows, by the time he's done filming Wolverine, MGM might be able to financially make movies again. Hey, we can dream!