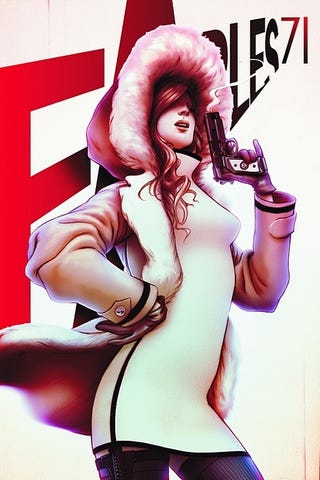 Tron Legacy scribes Adam Horrowitz and Edward Kitsis' latest television project, an hour-long drama about modern-day fairy tales, has just been picked up by ABC. Fingers crossed it's more like the comic book Fables and less like The 10th Kindgom.
Not that we don't love 10th Kingdom, we do — we just really want to see an updated, gritty fairy tale show that isn't afraid to go a little dark.
Variety is reporting that ABC has picked up Kitsis and Horrowitz's pilot, is titled "Once Upon A Time," and here's the premise:
Pilot, from ABC Studios, is a mix of sci-fi and fantasy with a strong mystery element. Premise is a modern-day take on fairy tales, with a female protagonist who comes from a unique background. Show takes place in a small Maine town during the present time.
Lost exec producer Damon Lindelof will consult, and like the castaway series, this drama will have a very large ensemble cast. We're very excited for more hard-core fantasy on television, more fairies, less shirtless werewolves — no offense to MTV's Teen Wolf reboot.