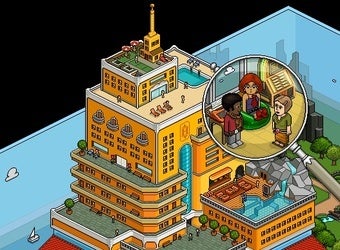 Users of the virtual world Habbo Hotel have engaged the Finnish police to look into 400 cases of theft, with some customers reporting up to 1000 euros worth of "furniture" stolen.
According to the BBC, the targeted users fell pray to a phishing scam, where they entered passwords and names to fake websites.
"Habbo as a virtual world is targeted by thieves from all over the world," said Mikko Hypponen, chief research officer at Finnish internet security firm F-Secure. "We've seen Dutch hackers, Italians, Russians and others, and have investigated some of these cases previously with the company that runs Habbo."
It remains unclear what the thieves will do with all the virtual furniture; perhaps they're outfitting a non-existent lair.
(Via Slashdot)