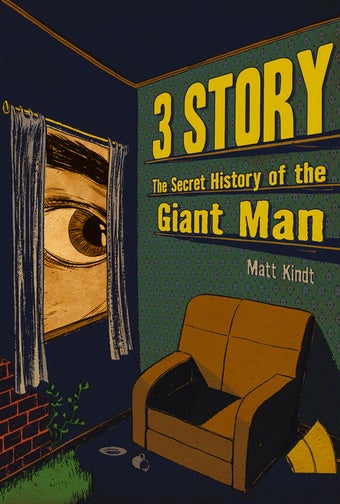 Oscar winner Dustin Lance Black is adapting Matt Kindt's somber, moving graphic novel 3 Story — about a man who can't stop growing, told by the three women in his life — for Warner Bros.
It's a slightly odd move for Warner to scoop up a Dark Horse comic, and one with such an indie flair, in the wake of the studio's very loud reorganization of DC Comics to make those properties easier to exploit — but 3 Story is a good book with a lot of cinematic potential:
The graphic novel is a modern fable, exploring the life of a giant man, Craig Pressgang, whose strange medical condition causes continuous growth. The tale is told from the point of view of three women — his mother, wife and daughter — and follows Craig's journey from birth to his eventual three-story height. It also serves as an exploration of loneliness and love's changing nature.
(Via HeatVision)