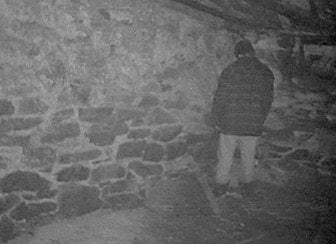 The Blair Witch directors aren't done with their little stick dolls just yet. Eduardo Sánchez wants to make his own sequel to the mockumentary, and simply pretend that Book of Shadows: Blair Witch 2 never happened.
While speaking with Toronto Star co-director Sánchez, who worked with Daniel Myrick, hinted that he and his partner may be ready to get back into the fake documentary business, as long as we all just ignore Blair Witch 2.
They're now at the point where they're ready to do a Blair Witch 3, once again sharing writing and directing. They'd pick up from where the original left off, pretending Blair Witch 2 never happened. The duo recently went on a drive through their original Blair Witch haunts, about a half hour from Sánchez's Maryland home, looking for inspiration.
The director even hopes to bring back the original actors, Heather Donahue, Joshua Leonard and Michael C. Williams, but in smaller roles. The project is about to be pitched to Lionsgate, I'd actually love to see these two tackle this subject matter again. Even though it was a lot of hype, what ideas they did come up with were very scary.