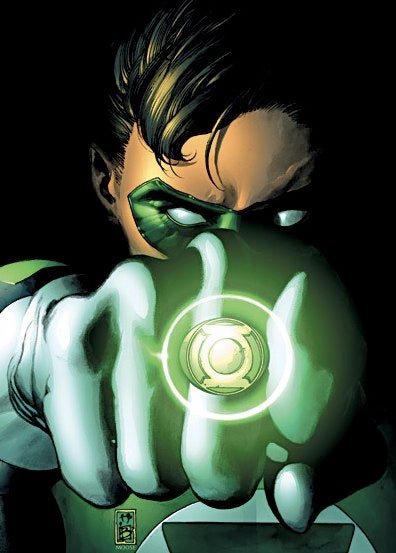 How does one make the flying space cop believable? According to Green Lantern's director it's going to take over 1,300 visual effects shots just to power up that ring.
While Ryan Reynolds gets into shape for his superhero role as Hal Jordan, the film's director explains to Empire Magazine just how much work it's going to take to make this world a reality.
"It's daunting. Just the process, something like 1,300 visual effects shots, it's mind-blowing, quite honestly...It's energised by a battery on the planet of Oa, which taps into the willpower of everyone in the universe..."From that ring you can form constructs. So if you got into a fight, you could form a giant fist. Or a fighter plane."
But that's not all that's revealed, apparently the concept art from months back is spot on, and we'll get to see the Green Lantern travel through space.
"He's the only superhero to my knowledge who regularly goes to another planet. Superman and Batman were essentially locked into a particular city. The Lantern isn't so Earthbound."
The Green Lantern will be released in 2011.
[via Coventry Telegraph]