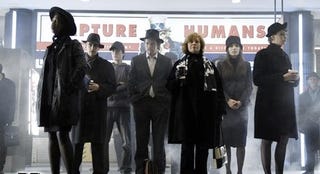 New images for futuristic vampire dystopia Daybreakers showcase Willem Dafoe's big sexy vamp-killing toy. Check out the images from the not so distant future, where human blood is served via soda shop.
These images are via MTV, so if you want to take a better high depth look at Willem's fancy new crossbow head over there.
Daybreakers will be out January 8th.