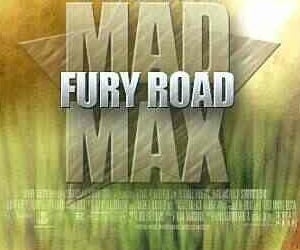 There's been a lot of movement on the Mad Max 4 front in the last few days, including confirmation of the movie's title, a date being given for production beginning, and director George Miller talking to reporters about the project.
The Hollywood Reporter reported on the official announcement that the movie - to be called Fury Road - will be shot in Sydney and New South Wales next year, with a budget in the region of $100 million. In a television interview with reporters, director George Miller showed off the in-progress creation of the movie's vehicles, and talked about his aim for the movie:
We're trying to do stuff that I believe people haven't done before... We want to nudge the genre a little bit. The world has changed since then, it's been thirty years since we made the original ones and the world has changed since then, cinema has changed since then, and action movies have changed since then, so we're really trying to figure out the best way that we can really lift the bar a little bit.
He was a bit more tightlipped when it came to rumors of casting, however, saying "I'm still in the middle of casting, despite the stuff that's been on the net... No decision has been made yet." So maybe rumored stars Charlize Theron and Sam Worthington still have a chance.
The full interview is below:

(Via)