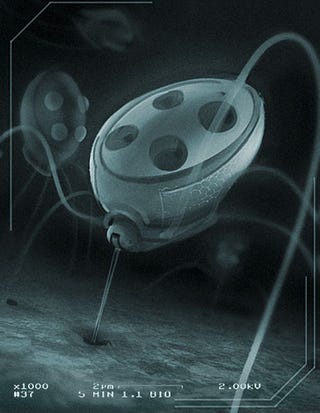 The nanobot swarms are always the worst at this time of year. I guess it's something about the transition from heat to cold that gets them replicating like crazy. I got three nanobot bites last night! Damn they itch.
We've featured the work of London artist Adam Baines on io9 before, and I'm always excited to see him do more science fictional stuff. He manages to make his cyborgs feel very lifelike, perhaps because of the environments where he puts them.
And then there's this image that immediately made me think: The Shining - in space! Which is a good thing.
See more of Baines' work on Voidart, via the superlative Gorilla Art Fare