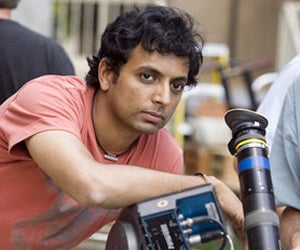 M. Night Shyamalan may be going for a new kid-friendly image with his The Last Airbender movie, but that doesn't mean he's totally abandoned the urban fantasy market, as new project Devil demonstrates.
Devil, which will be produced by Shyamalan as part of a new deal to produce one genre movie a year under the "Night Chronicles" brand, is being adapted from an original story by the writer/director by 30 Days of Night's Brian Nelson. The movie - the plot of which is, unsurprisingly for a Shyamalan project, secret - will be directed by Drew and John Erick Dowdle of last year's Quarantine fame.
The movie is due to start production later this month.
Chris Messina makes deal with 'Devil' [Variety]