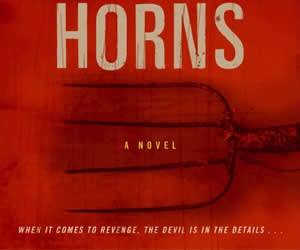 Magical realist murder mysteries are the order of the day in Joe Hill's upcoming novel Horns, which has just been optioned for movie adaptation months before its release next year. Is this our new breakout genre?
The novel, due for release next February, is the second from Hill, who's also carved out a comic fanbase for himself with the successful Locke and Key horror series from IDW. It centers around a man who wakes up the day after the murder of his girlfriend with a hangover and two large horns growing out of his head... horns which only get bigger the more time passes from the unsolved murder.
The book has been optioned by Mandalay Pictures, who have previously brought the world Sleepy Hollow and the classic latter two movies in the Wild Things series.
Mandalay sprouts 'Horns' [Variety]