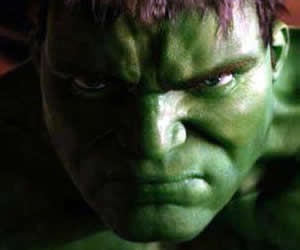 He may not be guest-starring in Iron Man 2, but Incredible Hulk's Edward Norton has an idea about when his gamma-powered alter ego should come back to movie theaters... and it's one that'll please old-school Marvel Comics fans.
Asked by MTV whether the Hulk could show up as the villain in 2012's Avengers movie, Norton said,
In the comics, there was always a tension between [the Hulk and] the rest of the superhero community and he was always this problem... They treat him as this problem. I think that's a fun way to go with it.
That's a much more positive response than he gave to a similar question this summer, but that may be because Marvel Studios president has strongly hinted that the Hulk will likely appear in the movie. Here's hoping he's the unwitting foil of Thor's half-brother Loki, as per the original comics...
Edward Norton Likes The Idea Of Hulk As 'Avengers' Villain [MTV Splash Page]