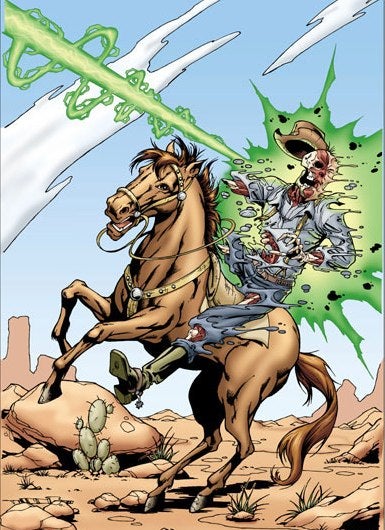 Looks like Jon Favreau is game to be Robert Downey Jr.'s huckleberry: The Iron Man director has thrown his hat in the ring to direct the actor's next scifi action adventure Cowboys & Aliens.
The Hollywood Reporter claims that Favreau and RDJ are teaming up once again to bring the live action comic book adaption to life.
Favreau will be directing under executive producers and Star Trek writers Alex Kurtzman, Roberto Orci and Damon Lindelof. The estimated release is in 2011.
Here's the synopsis:
In Silver City, Arizona, Apache Indians and Western settlers must lay their differences aside when an alien spaceship crash lands in their city.