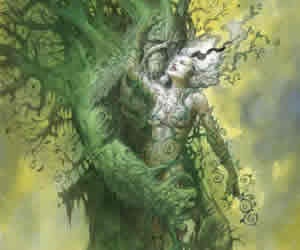 With comic book adaptations and 3D movies all the rage right now, it's not surprising that someone wants to combine the two. More surprising? That it's producer Joel Silver, and that he wants to do it to Swamp Thing.
During a press conference promoting Whiteout (Itself an adaptation of the comic by Greg Rucka and Steve Lieber), Silver announced:
I'm developing a picture now that I'd like to do…I'll hopefully do Swamp Thing, which is a movie we've had for a long time. We think that would be great to do in 3D.
This would be the third movie outing for the DC Comics character, and hopefully one that would return him to his horror roots (no pun intended) after The Return Of The Swamp Thing's awkward detour into comedy. No other details are known at this time.
Producer Joel Silver is Developing SWAMP THING in 3D! [Collider]