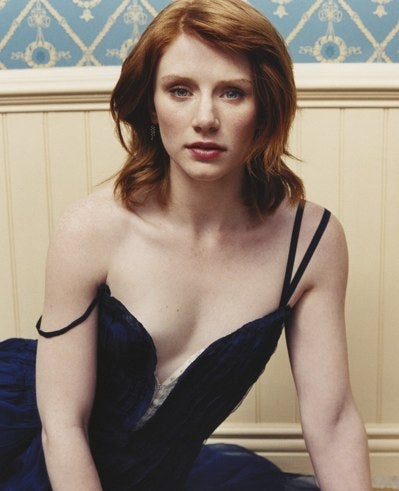 Remember the sexy redhead in the fur coat from the original Twilight, played by Rachelle Lefevre? Well now she's out, and Bryce is in. Real actors in Twilight, odd.

'
According to the trades:
Lefevre originated the role in "Twilight" and appears in the upcoming sequel "New Moon," but Summit says scheduling conflicts forced her to leave the picture.
Which is sad for Lefevre because third novel Eclipse is where her character takes a stand, with an army of baby vampires at her beckoning. Interesting that a brand-new actress would have "scheduling conflicts" and then be replaced by a big name actress. Sounds like the third installment in the Twilight franchise may be getting classier.
[Variety]