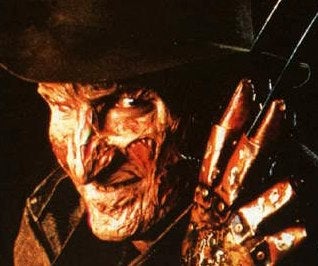 Ah it's good to see that those who are rebooting the Nightmare on Elm Street franchise are staying in its classic horror genre wheelhouse, looking for naked ladies to fill up a "tasteful" pool party scene.
Fleshbot has the goods on the casting call from the reboot stating:
Joan Philo casting is searching for a special scene for, "A Nightmare on Elm St," a feature film directed by Sam Bayer. We are searching for attractive women, 18 to 27, who are comfortable working topless in a tasteful pool party scene. This scene is a non-speaking "special extra" role and will be filmed with the utmost respect. The location of this scene is in the suburbs (exact location TBD). This scene is a three-night commitment...

If you are interested please e-mail us a recent color photo (in swimwear)... In the subject of the e-mail please put "Special extra role."
I am now officially excited for this movie. Bring back the days of ye olden gratuitous horror!
"Nightmare On Elm Street" Remake To Feature Boobs [Fleshbot]