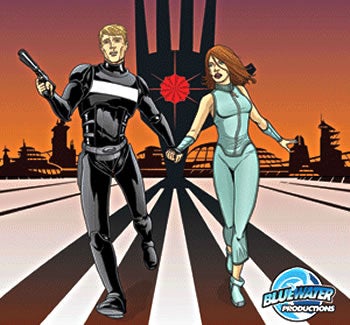 The much-mooted movie remake seems to be lost in limbo, but there's one place where kids are still getting killed when they turn 30; Logan's Run is set to return as a comic later this year.
The new series, Logan's Run: Lastday, is being produced with the co-operation of Logan creator William Nolan as part of a deal that will also see the publisher, Washington DC's Bluewater Productions, create comics based on his novel Seven For Space. The Logan series will start by adapting the original novel trilogy before going on to feature all new stories, written by special effects artist and writer Paul J. Salamoff, who seems excited at the prospect:
Having been a lifelong fan of "Logan's Run", it's a dream come true to not only be asked to re-launch and re-imagine the trilogy of classic books as Graphic Novels, but to collaborate with William F. Nolan himself.
The series will launch towards the end of the year.
Logan's Run Begins At Bluewater This Winter [Bluewater Productions]