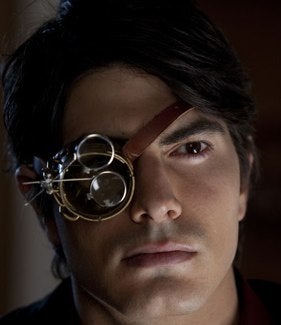 The movie adaptation of Tiziano Sclavi's Dylan Dog, titled Dead Of Night, is underway. We rounded up some recently released set pics to see if star Brandon Routh can fill out the red shirt properly.
You have to admit, Routh looks strikingly like his comic book counterpart, but will he be as smooth with the ladies? It should be interesting to see how they bring this supernatural world together, especially with Taye Diggs as Varags, the leader of the vampires. These first looks come from Chud, Shock Til You Drop, IESB and Sci Fi Wire, many who just got back from a set visit in New Orleans. Click on the pictures for bigger shots.


Marcus, Rouths undead sidekick played by Sam Huntington.