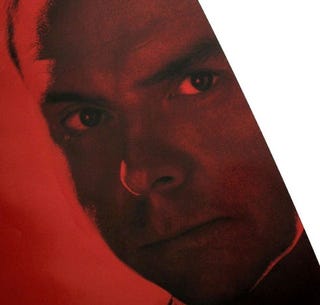 Simon Pegg may be making one or two new alien friends as Scotty in Star Trek, but we haven't seen his greatest alien encounter. He's just about to start filming his alien buddy comedy Paul.
Talking to Collider, Pegg says the film, directed by Superbad's Greg Mottola, will be a great "coming together" of the two comedy communities, in the U.S. and the U.K., including some faces we'll recognize from American comedy classics. "It's exciting. We're coming down to figuring out how we're going to do it, and how we're going to make Paul work." And he gives another synopsis of the geek odyssey:
The film is a story of two comic-book geek, fanboy types, who go to Comic Con. It's their trip of a lifetime across the United States. They're going to go to Comic Con, they're going to visit some geeky spots where they want to go. And when they visit Area 51 they happen upon an alien, who's out there, and he enlists them to help him get to a point where they need to meet his pickup ship. So these two guys end up getting involved in the craziest adventure you could imagine, and so it's basically myself, Nick [Frost] and Paul.
And Pegg says Paul, the alien, will be a mixture of practical effects and CG animation. The film should begin shooting in Santa Fe, NM around June 8. The film shoot will take around 10 weeks, but it's such a logistical nightmare, because of clearance issues, to film at Comic Con that he may not actually get to film there. He also says he and Pegg been working on the screenplay for years, since they pitched the idea, in an random, offhand way, to the Shaun Of The Dead producer. And by now, they've honed it and honed it, until it's the script he's proudest of in his career. [Collider]