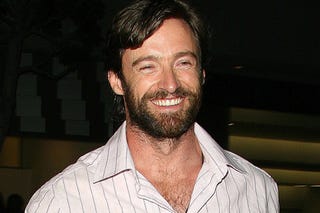 Fresh from the success of this past weekend's X-Men Origins: Wolverine opening, Hugh Jackman is staying with comic books for his next project: an adaptation of a graphic novel by the creator of Earthworm Jim.
Jackman is teaming with Disney for a movie version of Ghostopolis, an upcoming graphic novel by Doug Tennapel that centers around a man who spent his life sending ghosts back to the afterlife having to rescue a living child from there, instead. This is only the latest movie deal for Tennapel, who also has previous graphic novels Monster Zoo, Creature Tech and Tommysaurus Rex in various stages of production at different studios; it's also just one in a number of comic book adaptations in the works for Jackman, including a property he co-created for the now-defunct Virgin Comics. Clearly, this is a man who knows his audience well.
Jackman will be producing and starring in Ghostopolis, although no other details have been announced.
Hugh Jackman to haunt 'Ghostopolis' [Hollywood Reporter]