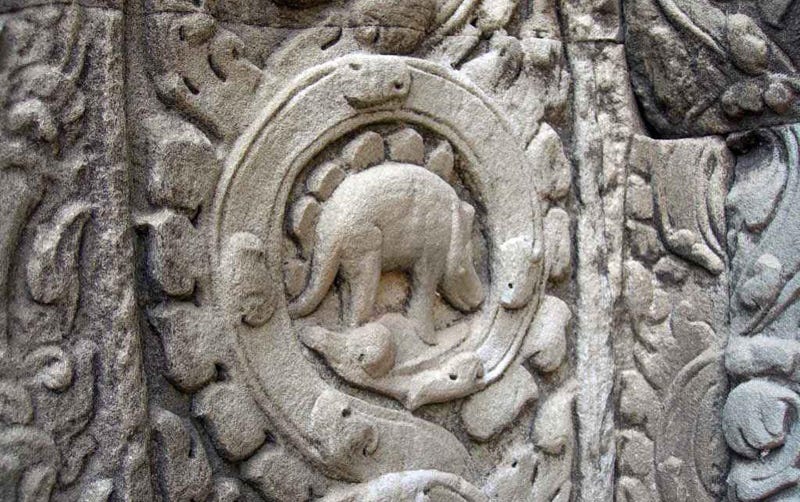 This image is from Ta Prohm Temple, located in what is now the Cambodian jungle, and built in 1186. Carvings on it seem to suggest that dinosaurs were a part of the locals' life.
Now a rumor is flying around the web that this image depicts a stegosaurus (pictured here), and that it may mean this spiny giant survived until the modern era. Says All News Web, who received the photographs from a tipster:
The reader who was visiting the area noticed very distinct and clear images that seem to depict a Stegosaurus, indicating that this creature might well have survived up until the Khmer era in the region. One expert on Khmer ruins has told us that it is unlikely that these images are a recent addition to the temple . . . According to conventional science this species existed in North America and died out around 155 million years ago. Villagers in the vicinity of the temple are said to retain traditions of this animal existing until fairly recent times.
I like the "according to conventional science" caveat. Could the mega-beast have survived that giant asteroid hit 65 million years ago, and two ice ages, only to find itself the subject of a Cambodian sculptor? More likely it was just aliens visiting the planet and creating a little Jurassic Park action.
via All News Web