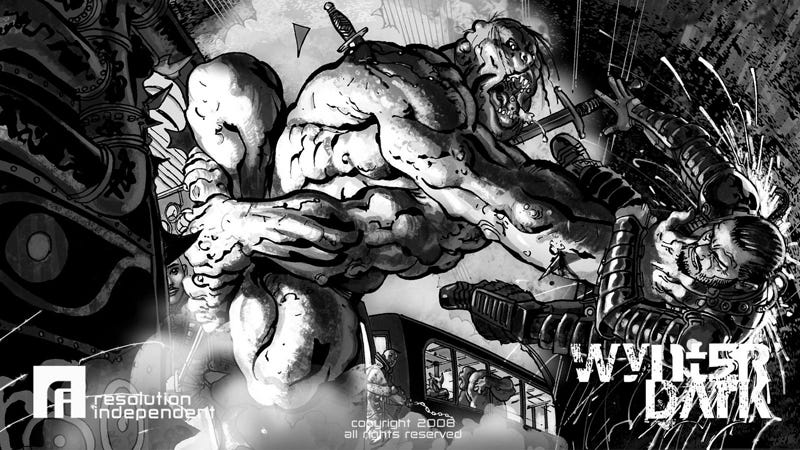 Here are some of the latest monster concepts to come out of the fevered minds busily creating the post-apocalyptic Australian adventure Wynter Dark. These are the nuked-out mutants known as Nomen.
We've written before about the amazing concept designs going into Wynter Dark, which also includes giant, dire polar bears. I was intrigued by the filmmakers' description of the Nomen, whom they think of as fantasy monsters placed in a hard scifi context:

Wynter Dark is not a fantasy film - it's a post apocolyptic adventure film that looks like a fanatsy film - without the fluff and bluster that useally accompanies that genre.

Don't get me wrong, I loved Lord of the Rings and... and... actually, that's pretty much it.

That fact that WD isn't a fantasy film doesn't mean that it's short of fantastic characters, take these early designs for the Nomen. Nomen are deformed giants whose genetics got scrambled due to being too close to a nuclear reactor that melted down. Several hundred years later the mutations have been passed down and further twisted by in-breeding.
Have we mentioned yet that we cannot wait to see this damn movie? Holy crap hurry up and finish it so we can get a new source of monstery goodness other than Outlander.
Check out more concept art at the Wynter Dark production blog, Unstable Marzipan!
via Quiet Earth and Avery Guerra!