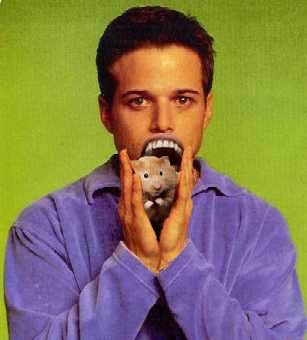 Girly squee - my favorite cutie-with-a-drinking-problem has been cast in the reboot of stealth-invasion drama V. We don't know if he's an alien for sure - but a girl can dream.
According to Entertainment Weekly Wolf has been cast as a series regular named Chad Decker. an Anderson Cooper wannabe who is tapped by the Visitors to disseminate their propaganda to the masses.
According to our early script review we know that Chad is a slutty "Anderson Cooper" wannabe, who interviews everyone from the Vice President to our new alien overlords. Hooray for slutty Bailey.
For more spoilery details about Chad and his trysts check out our early script review from the rebooted series.