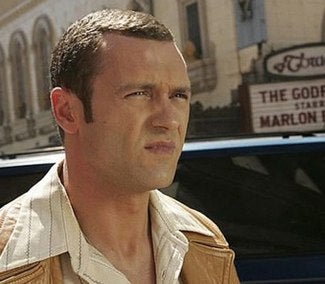 Not even Lost could save the ratings for ABC's time traveling cop adventures. Sadly Sam and his collection of crazy-haired buddies have been axed.
According to Variety there is no more of the U.S. version of the classic British show Life On Mars. After the next five episodes have aired on TV, Sam's journey to the 1970s will come to an end.
But wait, wonder of wonders, the show will continue on until it's finished... online. Which means no awkward fake season finales. The show will actually get a proper goodbye. I'm not surprised this show is leaving us, but I'm amazed by the decision to run it out properly online. Good for you, ABC.
Sadly this comes right we found out that Jason O'Mara is a collector of Star Wars figurines from the 70s, boo we love secret geeks. Check out the whole article from Maxim below, thanks Kenny.