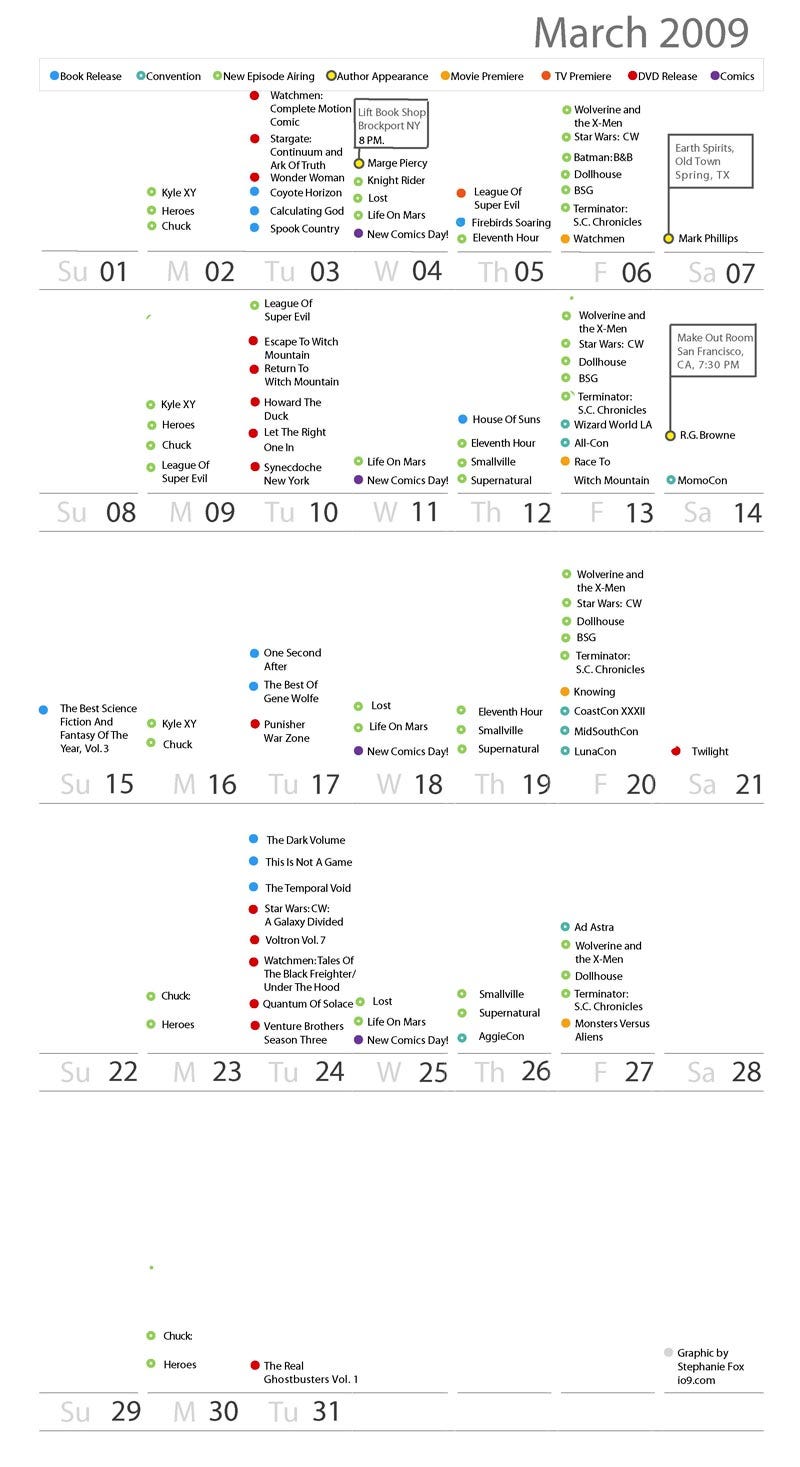 March has already started - which means we have to travel back in time a couple days, before giving you the complete rundown on your science fictional future this month.
Book highlights include William Gibson's Spook Country in paperback, Robert J. Sawyer's Calculating God, Allen Steele's Coyote Horizon, Alastair Reynolds' House Of Suns, Peter F. Hamilton's The Temporal Void, and Walter Jon Williams' This Is Not A Game. The Real Ghostbusters and Voltron come to DVD, along with the unfortunate Howard The Duck. And in theaters, there's Watchmen, Witch Mountain, Knowing and Monsters Versus Aliens.
As always, a printable PDF is here.
Research by Alasdair Wilkins. Design by Stephanie Fox. Layout by Charlie Jane Anders.