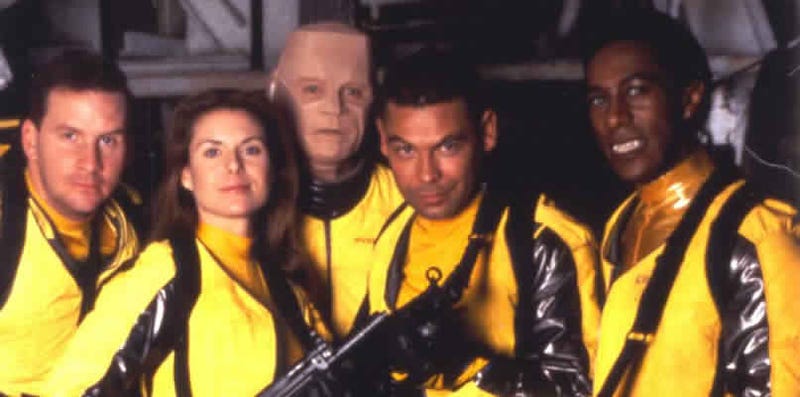 Exactly what should we be expecting from next year's new episodes of Red Dwarf? And are they just the start of a more permanent return for the British space-comedy? Craig Charles is hinting about both.
Talking to Digital Spy, Charles seemed to be enjoying his return to the 1980s sitcom:
I'm really looking forward to doing it. I can't really give the storyline away but it's a fantastic one. It's really quite weird and sees me playing quite a few characters, some of them I've already played on television. That's all I can say… it starts filming in January and the rest of them all look ancient! I'm the only one that doesn't look like they've aged. I'm actually playing their child now!
Okay, so maybe playing their kid is a joke, but... "playing quite a few characters"? What's that all about? And maybe a child of one of the original crew is one of those characters after all...
Charles also talked about the onetime-planned Red Dwarf movie, and teased something unexpected along the way:
[I]t came really, really close. It's one of those things, though. It feels like it's another lifetime now. It's nice to be revisiting it for this special, though. Never say never. If this special goes well, you never know what could come of it.
Does this mean there's a possibility of more episodes? A movie? A terrifying return to widespread geek use of the word "smeg"? It'll take until the first of the specials' debut - in mid-2009 - for the answers to those questions.
Bonus Scoop: Corrie's Craig Charles [Digital Spy]