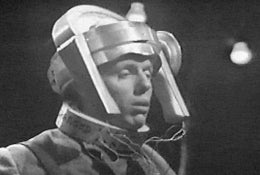 Proving that even good films can be improved with the injection of some good science fiction, New Line Cinema have announced their plans to produce a movie based on The Thirteenth Hour, an upcoming novel that takes the reverse storytelling of Chris Nolan's Memento and adds some time traveling goodness... as well as a murder.
The novel - written by real estate vet Richard Doetsch - focuses on a man accused of murdering his wife, who's given the opportunity to clear his name by traveling back in time in one hour jumps to piece together what happened, and why. If the promise of a sci-fi version of a critically acclaimed movie by the director of The Dark Knight isn't enough to make you excited, producer Michael De Luca (who's previously ushered Lost In Space and Ghost Rider to the screen) has another comparison for you: The Bourne Identity meets The Time Traveler's Wife (itself coming to screens this holiday season).
No news on director, writer or release date yet.
'Thirteenth Hour' strikes New Line [Variety]