How far would you be willing to go to minimize your impact on the planet?
Photographer Eric Valli has assembled an absolutely stunning series of images, documenting the lives of people who have decided to live out their lives "Off the Grid." Valli says he spent a number of years living with four different groups, each one living at a different degree of separation from society.
Writes Valli:
There are growing number of people
who have decided to live light on the earth
to not be a part of problem anymore
I spent the last few years with four of them
striving for harmony with nature
in the most pristine corners of United States.
We've included a few examples below, but you'll want to check out Valli's site for the entire series.
G/O Media may get a commission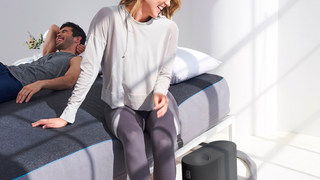 Eight Sleep Pod Cover
[Spotted on boingboing]