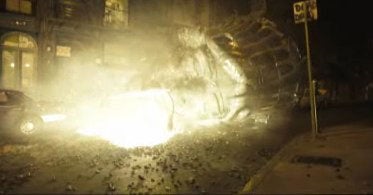 A new viral video for Cloverfield shows nothing new, except the Statue of Liberty's head rolls down the street in a cool way.[Slashfilm]
The hero of Francis Ford Coppola's Youth Without Youth becomes a quasi-immortal genius and then splits into two personalities, who debate the future of humanity. [MoviesOnline]

Heavier spoilers for Battlestar, Dark Knight and more below the fold. Watch out!