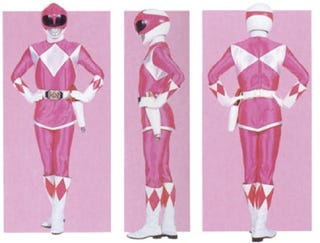 It's been a long road for the Mighty Morphin Power Rangers. And last week Zordon finally decided that the Rangers were through, forever. The Power Rangers ended their series with the 700th episode. We'll miss Billy and his overalls most.
Last weekend after 700 episodes and 17 seasons, the long-running Power Ranger series came to an end. The karate-miming, putty-patroller-beating group reached massive highs with toy sales and ratings in childrens' television, and also terrible lows with the tragic and dark crime that involved a past child star.
They definitely left their mark on this planet, so with that I leave you with a high kick followed by a karate chop and this trailer from topless robot, in which the Rangers look pretty bad-ass.
Where It All Happened: Rangers Meet Zordon