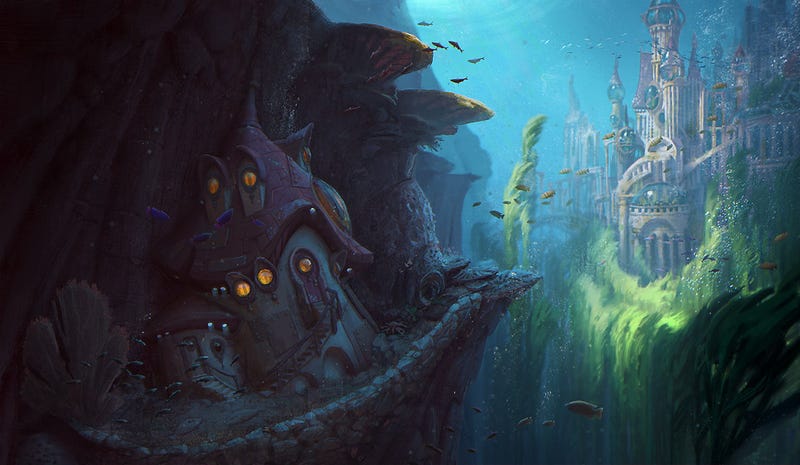 This week's Concept Art Writing Prompt takes us under the sea, where a small cottage sits in shadow near a bright and bubbly city. What stories happen in this underwater divide?
This landscape was created by Sam Nielson and is titled "Grandfather's House" (via r/ImaginarySeascapes). Nielson includes his own bit of flash fiction with the piece:
Grandfather often warns Peter about the dangers of ambition and curiosity, but the lure of the ruined city is too much for Peter.
See if you can come up with your own short story inspired by Nielson's digital painting and post it in the comments.