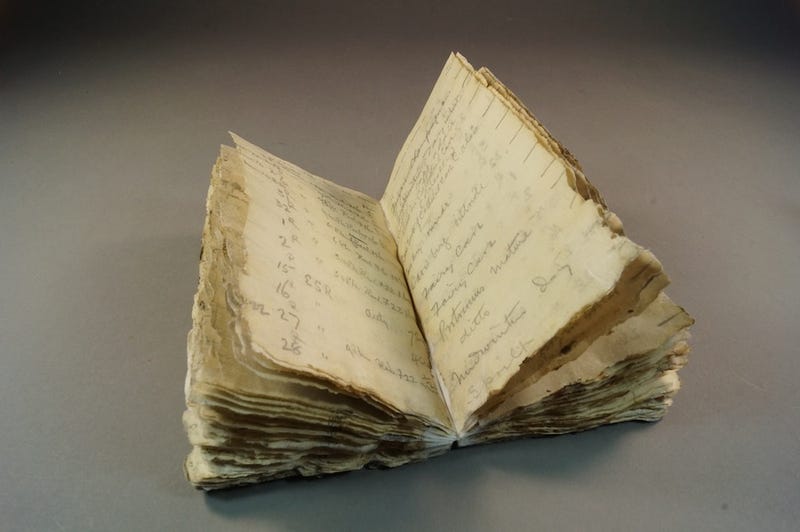 More than a century after Captain Robert Falcon Scott's ill-fated Antarctic expedition, the photographic notebook of George Murray Levick – a surgeon, zoologist, and photographer on that voyage – has been discovered at Scott's final expedition base at Cape Evans, on Antarctica's Ross Island.
Photo Credit: Antarctic Heritage Trust New Zealand // nzaht.org
"It's an exciting find," said Nigel Watson, executive director of New Zealand's Antarctic Heritage Trust, in a statement. "The notebook is a missing part of the official expedition record. After spending seven years conserving Scott's last expedition building and collection, we are delighted to still be finding new artifacts."
Late last year, the Antarctic Heritage Trust announced the recovery of 22 never-before-seen cellulose nitrate negatives from Scott's hut at Cape Evans.