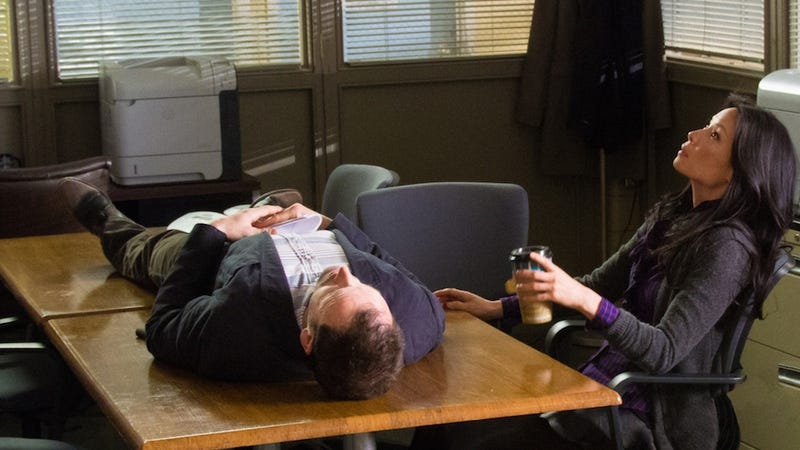 Are you jonesing for more Sherlock? We may have a surprising methadone shot for you. Plus, one of the weirdest scifi shows to grace the BBC, a live-action movie of one of Japan's weirdest anime, and an aquarium full of severed heads, all in this week's DVD releases!
• Elementary: The First Season
We all know about how great Benedict Cumberbatch's Sherlock series is, but has it prevented you from watching CBS's Elementary? I'm here to tell you that you need to get over it, because Elementary is great. It's markedly different from Sherlock, it's accurate to the classic characters while not being beholden to the stories, Jonny Lee Miller is excellent as a recovering drug addicted Holmes, and it's just a darned good watch. Seriously, think about giving it a try.
• The Walking Dead: The Complete Third Season
The season with the prison and the Governor and the starting out pretty good and then the going nowhere then the phenomenal episode "Clear" and then a crap finale. Remember, the much more expensive Blu-ray version comes with that mini-replica of the Guv's zombie head aquarium!
• Captain Harlock: The Complete TV Series
Get ready for the amazing-looking CG movie by checking out all 42 episodes of the original 1978 anime classic. Or at least learn why all spaceships should have giant skulls on the front.