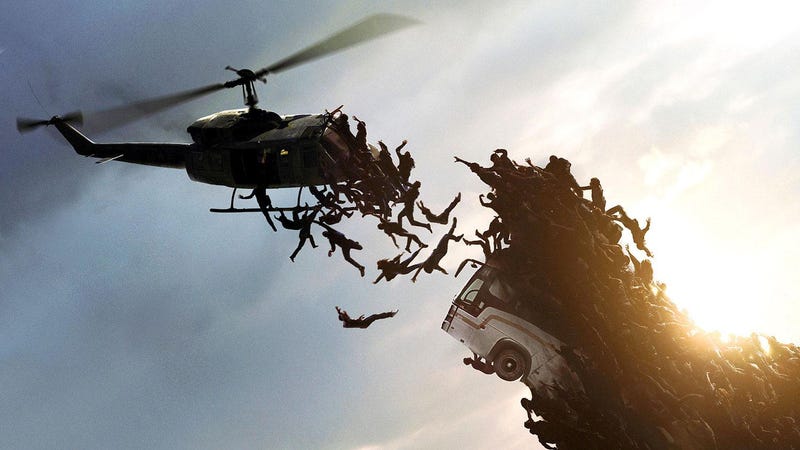 World War Z is basically a big-budget B-movie. A lot of the action sequences are lifted straight out of Resident Evil, and its basic tropes are a somewhat unstable mixture of disaster movie and political thriller. But there are a couple of great zombie movie ideas inside it, struggling to get out.
Max Brooks' novel World War Z is one of the greatest zombie stories ever written, partly for reasons that make it basically unfilmable. Brooks borrowed the novel's structure from the nonfiction books of Studs Terkel, a journalist who specialized in interviewing people about massive historical events and editing their stories together to form a dazzling whole. The novel World War Z is told from the perspectives of so many people — speaking to the narrator — that there's no way a movie could capture all of them. Still, the idea of turning a zombie pandemic into a war story is fascinating and could have translated easily to film.
Unfortunately, that's not the direction that Brad Pitt and his production company wanted to go with World War Z. They filmed a lot of scenes dealing with the politics and war aspects of the zombie story, and all of them wound up on the cutting room floor. Instead, we get a really generic story about a really generic, nice white guy (Pitt) who works as a ninja for the U.N. and loves his generic family and has a generic goal in the movie which is: Find out what caused the zombie outbreak in some generic and highly unspecified way.