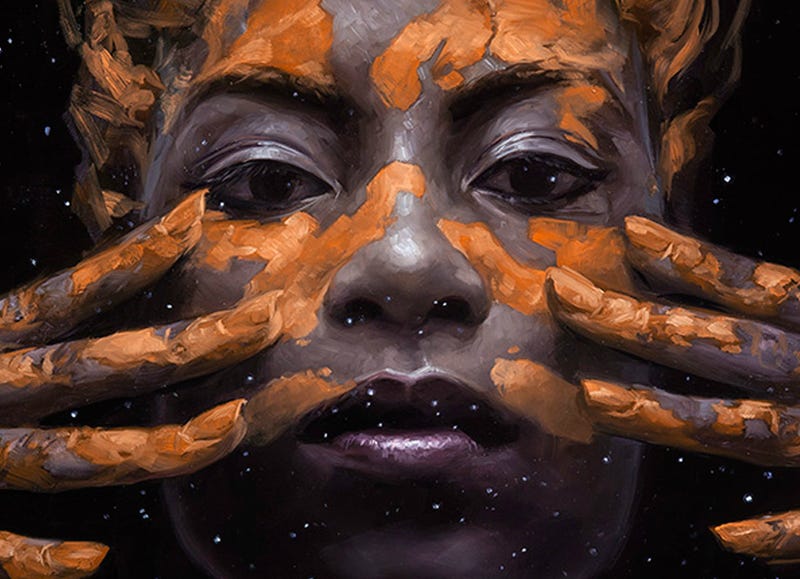 Earlier tonight, the Science Fiction and Fantasy Writers of America handed out the Nebula Award in Chicago, and this year women have swept one of science fiction's biggest awards.
This year's Nebula Award Banquet toastmaster was actor John Hodgeman, who opened the show with a fun performance of 'Radio SFWA', pitched his own novel idea, A Feast for Bros and lamented the lack of genre NPR shows such as Car Talk: Fury Road.
The science fiction world has had its share of drama with the Hugo Awards as various slates have worked aggressively to push against the growing numbers of women and people of color appearing on award ballots. The Nebula Awards have demonstrated, for two years in a row, that science fiction and fantasy literature remains a strong, inclusive body of literature.

Here are this year's winners
(Bold indicates category winner)
Novel
Uprooted, Naomi Novik (Del Rey)

Raising Caine, Charles E. Gannon (Baen)

The Fifth Season, N.K. Jemisin (Orbit US; Orbit UK)

Ancillary Mercy, Ann Leckie (Orbit US; Orbit UK)

The Grace of Kings, Ken Liu (Saga)

Barsk: The Elephants' Graveyard, Lawrence M. Schoen (Tor)

Updraft, Fran Wilde (Tor)