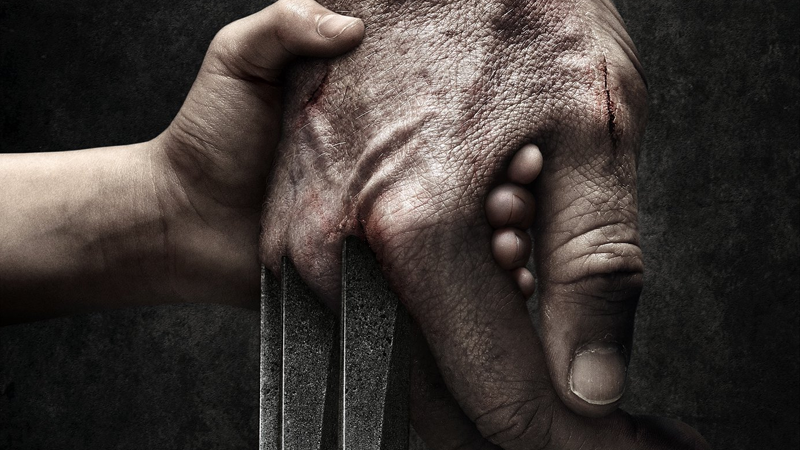 Hugh Jackman has revealed his supposedly final outing as Wolverine will have a bit of an unusual title, eschewing both a number and its hero's traditional name. Perhaps more importantly, the movie will also eschew "CG fuckathons," according to the script itself.

Jackman announced the film's title on social media, posting a grainy image of a new poster for the film, revealing the Logan name as well as the image of Wolverine holding the hand of a small child:
Here's a clearer version of the poster, courtesy of director James Mangold:
Mangold also tweeted out a picture of Logan's screenplay, giving us a few clues as to the tone of the movie. Here's the image in full for clarity (don't forget to click the magnifying glass to enlarge it!):
According to Mangold, it's the second page of the screenplay—so considering the first line of dialogue we see from Logan in it is simply "Fuck" followed by getting into a fistfight with a group of hoodlums called the Bangers, Logan is definitely learning into its R-Rating.