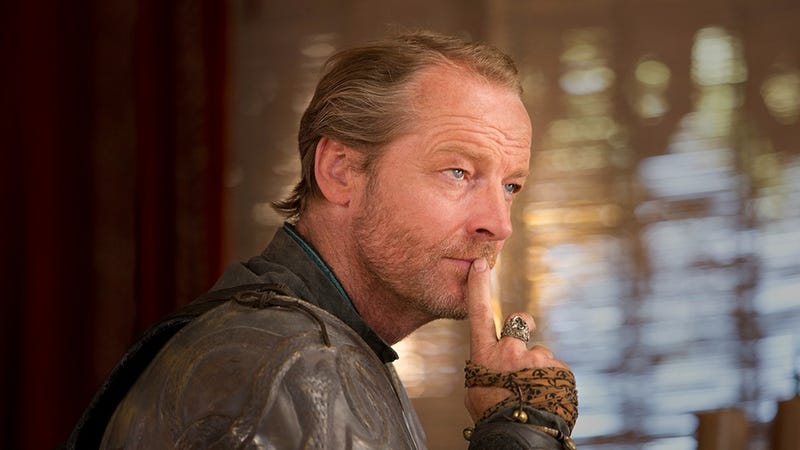 A certain character from George R.R. Martin's A Song of Ice and Fire series is going to be having a shocking twist in his next book, The Winds of Winter. Yes, that sounds like every character in his books — but apparently, this one will be extra "controversial." Spoilers ahead...
Now that you've agreed to look at some spoilers, they're actually pretty vague — but there's plenty of speculation attached to them. A new Vulture article about encounters with George R.R. Martin includes a chat with superfan Elio Garcia (who's helped us with our speculation about the TV show) in which Garcia reveals that he's read portions of The Winds of Winter.
And that includes "a Sansa chapter that is sure to be controversial."
Immediately the fan community set to work speculating. Sansa Stark, though sometimes belittled, is one of our favorite characters. But what event involving her could be "controversial?" It's probably not just her being brutalized or molested, because she's been victimized so much over the years that people might be upset, but not surprised.