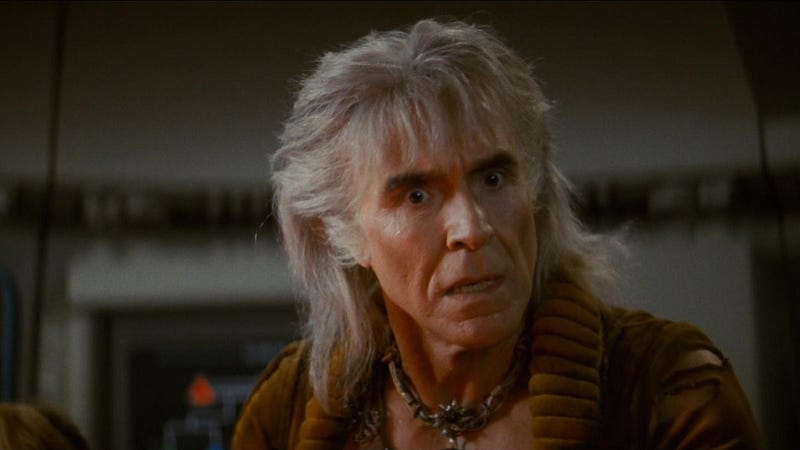 Now that a Star Trek movie is #1 at the box office again, everybody's looking back at the history of Star Trek films. And one meme I've been hearing a lot is that Wrath of Khan, formerly the sacred cow of Trek films, is overrated. Here's why that's not true.
Massive spoilers for Wrath of Khan ahead...
When Wrath of Khan came out, it felt like Star Trek had gotten a brand new warp core. Compared to The Motion Picture, it seemed jaunty and action-packed and filled with danger and skin-of-your-teeth escapes. The dialogue was sparkly, the starship battles were exciting, and there was an actual villain, with monologues.