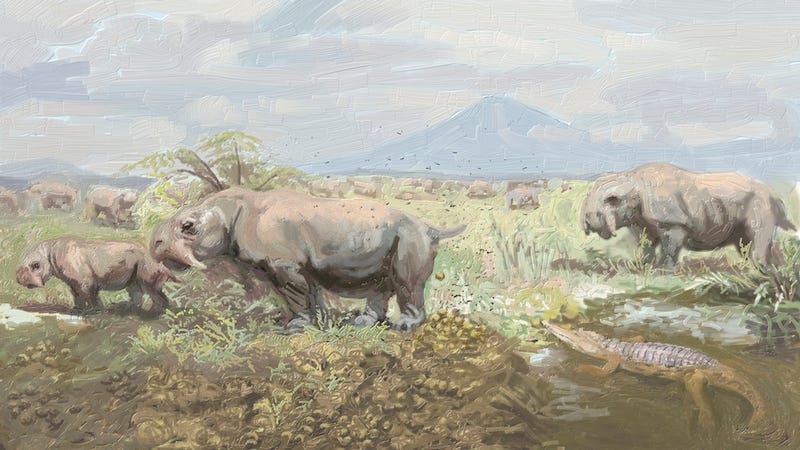 Humans aren't the only creatures who share communal toilets — many mammals do this. In fact, new research shows this behavior was an ancient evolutionary development. Scientists have discovered a large, rhino-like reptile defecated in "communal latrines" some 240 million years ago.
Image above: Artistic recreation of the ancient reptiles, dicynodonts, using their communal latrine. Courtesy of Emilio López Rolandi.
Communal latrines, or defecation spots, are exactly what they sound like: Relatively small areas where multiple individuals relieve themselves, sometimes at the same time. Humans and housecats obviously defecate in communal latrines, but studies show that a number of other mammals do, too, including meerkats, lemurs, spider monkeys, and tiger quolls (a kind of marsupial). The behavior is particularly common among large herbivores, such as elephants, horses and rhinoceros.
Without this behavior, people would likely have a major sanitation issue, especially considering that there are now 7 billion of us on this planet. But why would animals bother to confine their excrements to a small area?