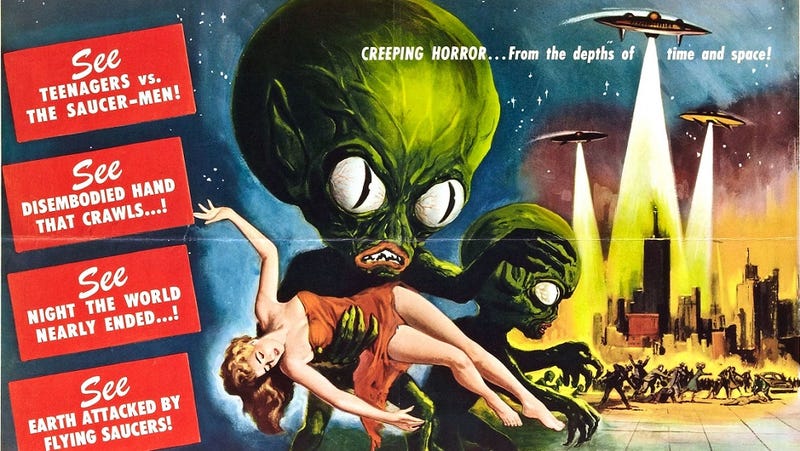 In movies, when aliens invade our planet, they usually have a ludicrous motivation. Like, they're after our water. Or our gold. (Hint: Asteroids have gold.) Space travel is incredibly difficult and expensive — so why would aliens actually bother to come and invade us? We asked some experts for reasons that actually make sense.
What if space travel is easy?
First off, a caveat. This article basically assumes that space travel is going to be really tough, due to the huge costs of traveling at near-light speeds, shielding yourself from cosmic radiation, and so on.