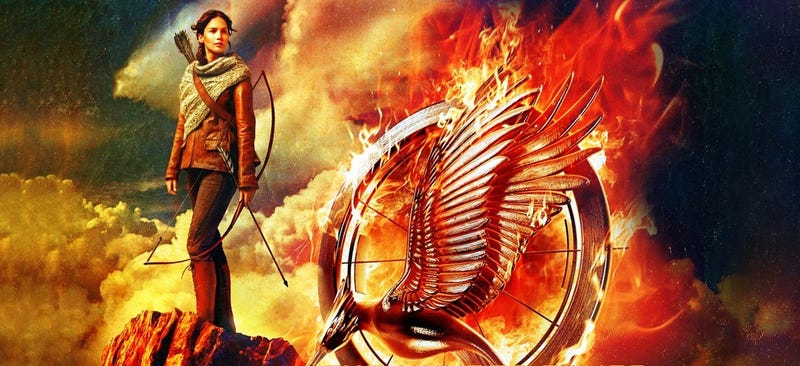 Pretty much everybody loves The Hunger Games, Suzanne Collins' masterful dystopian novel. But the two novels that follow are divisive: Some people love Catching Fire, others love Mockingjay. Very few people seem to love both. And for me, personally, Mockingjay is the superior novel. Here's why.
Top image: Seia5018/Deviant Art
Spoilers for both books below...
So for people who've read neither book — in which case, stop reading this and go read them now — here's roughly what they're about.
In Catching Fire, Katniss and Peeta adjust to being the victors of the Hunger Games, but they've become a symbol of rebellion and are thus forced to take part in a second Hunger Games against all the previous victors.
In Mockingjay, Katniss becomes the figurehead of an actual rebellion against the Capitol, but Peeta's not quite himself, and she starts to suspect that the rebels aren't entirely nice people.
And for some reason, the second and third books of the trilogy seem to appeal to very different audiences.
Catching Fire people vs. Mockingjay People
There really are two types of people: Catching Fire people, and Mockingjay people. It's like cats versus dogs, or pie versus cake.