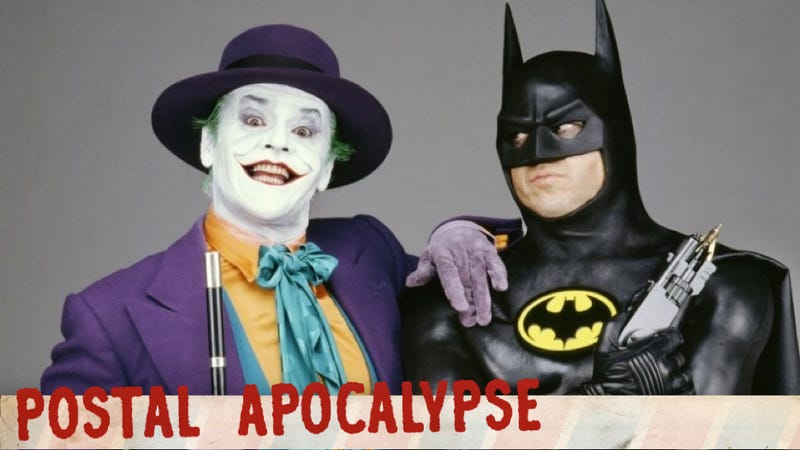 Greetings, friends! I'm proud to announce my first line of specialty stamps available here in the post-apocalypse! It's a set of drawings of refrigerators, light bulbs, fast food, air conditioners, toilet paper and the like. I call it the "Shit We Really, Really Miss" collection. Now onto your letters!
---
This Town Needs an Enema
Brent:

Do you really think the 1989 Batman movie is better than Batman Begins, The Dark Knight, or The Dark Knight Rises? Are you an idiot?
I'm very possibly an idiot, but I do recognize you're referring to the comments I made in this article, and I think the implied question here is "Why do you think the 1989 Batman movie is the best live-action Batman movie?" So let me try to answer that instead.