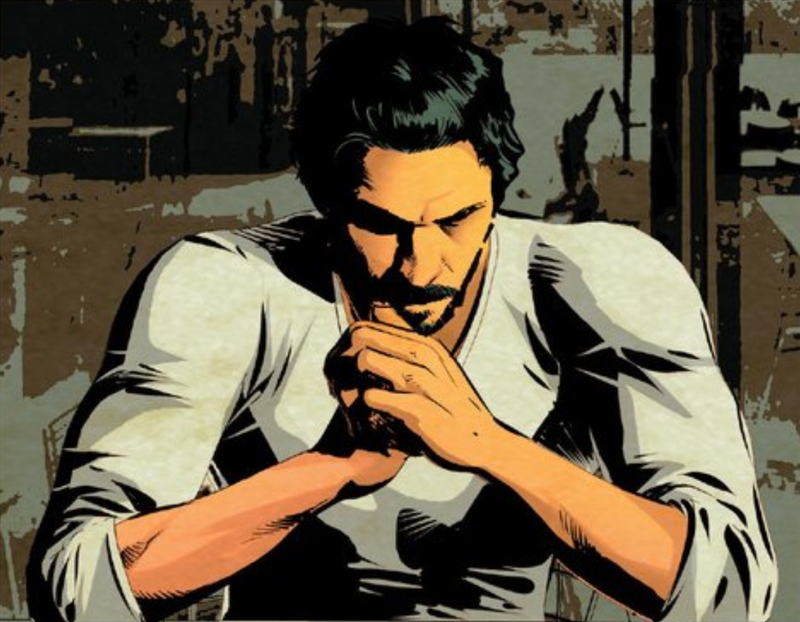 Marvel's latest hero-vs.-hero event began with the death of James "Rhodey" Rhodes/War Machine during a battle against Thanos. But Tony Stark's life has been falling apart for a while, even before Civil War II started. This week, the genius inventor grapples with the loss of his comrade-in-armor.

Even besides the death of Rhodey, Tony Stark's had it rough lately. He almost died on an undercover mission in Japan and his long absence from the public stage and presumed death fueled a barely averted coup d'etat by angry board Stark International board members.
The Inhumans have declared war on Stark because he kidnapped precognitive character Ulysses, destroying his corporate headquarters. His company's financials are in freefall. And Victor Von Doom keeps hanging around Stark and his scientist girlfriend Amara Perera.
While Rhodey's death happened months ago in the real world, the Invincible Iron Man series has been moving at a very decompressed pace to lay the groundwork for the changes that we now know are coming. Invincible Iron Man #13—written by Brian Bendis with art by MIke Deodato, Frank Martin, and Clayton Cowles—is the issue that sees all of the stress catch up with Tony.