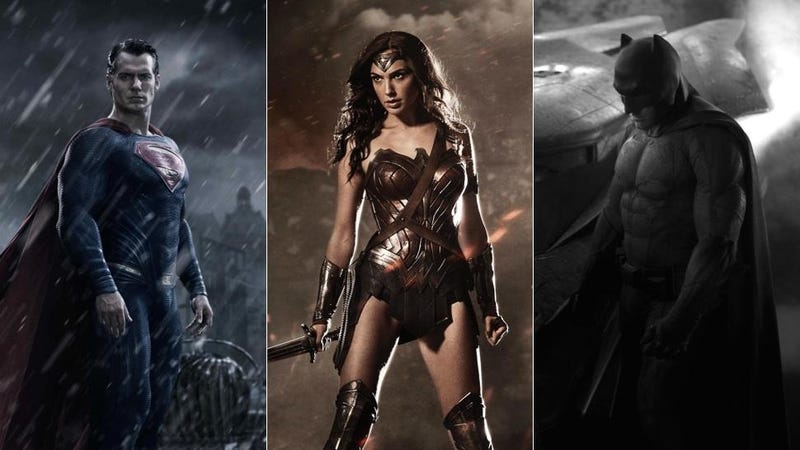 A couple weeks ago, Warner Bros. announced it was claiming release dates for nine unspecified DC Comics films, between now and 2020. This signaled that Warners is serious about building on the success of Man of Steel, and challenging Marvel's comic-book movie ascendancy. And here's why that's a good thing.
There's been a lot of skepticism about DC's shared movie universe, for some understandable reasons. Like Catwoman and Green Lantern. And Man of Steel has proved pretty divisive — even though I personally liked it a lot. The sequel, Batman v. Superman, seems to be trying to introduce movie versions of a ton of characters all in one go. Zack "Sucker Punch" Snyder is getting to create the big-screen Wonder Woman.
But it's still pretty awesome that Warner Bros. is apparently committing to spend roughly $2 billion over the next six years to put your childhood heroes on the big screen. We might get to see the Spectre and the Question and the Metal Men in IMAX at some point. Plus Jason Momoa starring in an Aquaman film, and a Shazam movie with The Rock! Obviously a lot depends on whether these movies do well enough to justify the full roll-out — but as box office analyst David Mumpower told io9 recently, there are probably 75 superhero movies coming out by 2024, and 80 percent of those films will make money.