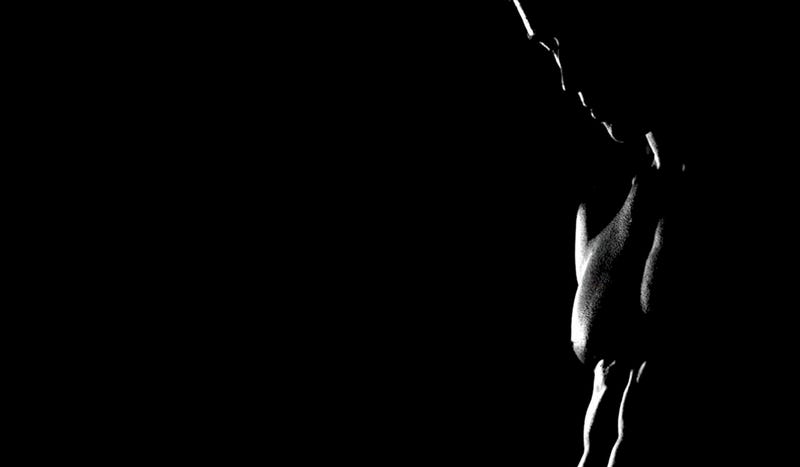 Humans can have sex anytime we damn well please – so why do we mostly do it in the dark? Here's what science has to say about our preference for nighttime hookups.
The When
Lots of studies have looked at the timing and frequency at which humans tend to have sex, over a range of cycling time windows. For the sake of simplicity, we're going to focus on the daily and weekly rhythms observed in two such studies.
The first was conducted by researchers John Palmer, Richard Udry and Naomi Morris, and published in a 1982 issue of Human Biology. Palmer and his colleagues analyzed the sexual activity of 78 young, married couples over a 12 month period, and observed a distinct weekly rhythm to sexual activity, which the authors note is characterized by "a rather constant copulatory rate during weekdays, with a large increase on weekends." The following graph is adapted from their findings:
The researchers observed a daily rhythm as well, which was characterized by a major evening peak – encompassing 58% of sexual encounters – and another, smaller peak in the morning.
Adherence to the human construct of "a week" suggests there's a strong social component that impacts when we do or do not have sex. And yet, the fact that people like to get busy according to a daily rhythm suggests that sexual activity could be dictated, to some extent, by our biology. "As someone who studies circadian rhythms, I know that practically all functions of the human body exhibit [daily] variation," says University of South Carolina biologist Roberto Refinetti in an interview with io9. "It would be reasonable to expect that 'horniness' would exhibit [biological] rhythmicity."
In 2005, Refinetti sought to reproduce the daily rhythm findings of Palmer and his colleagues in a sample of people with a wider age range, while also probing for possible environmental explanations for their sexual rhythms:
His findings – which revealed a peak in sexual activity at bed time and a second, smaller peak around 6:00 a.m. – matched incredibly well with those of Palmer's team. These times coincided with the average sleep and wake time of the subjects, which Refinetti points out are also "well within the range of bedtimes and wake times observed in various societies around the world."
These studies bring us back to our original question – Why night? – while raising another: to what extent are our sexual exploits determined by society and culture, and to what extent biology?
The Why
For many species on Earth, and most mammals, the ability to partake in intercourse is dictated by the periodic release of gonadal hormones. But humans (and primates, in general) are different. There is plenty of evidence that variations in hormone levels can affect humans' interest in sex – but our ability to engage in sexual congress, to actually perform sexually, has been separated more or less entirely from hormonal control. As a result, we can have sex basically anywhere and anytime we want. And do we ever.