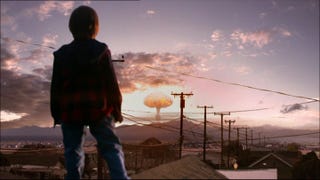 Ever felt an unaccountable sense of fear and futility? Turns out you should have been even more terrified than you were. A "sense of impending doom" is an actual medical symptom for some very serious conditions.
The Sweats and Impending Doom
Europe had quite a few problems during the late Middle Ages. There were wars, independent brigands, religious revolutions, and, of course, many different kinds of plague. One disease, known as the Sweating Sickness, would take people from perfectly healthy to dead over the course of one day. It struck Anne Boleyn during the height of her courtship with Henry VIII, and if she hadn't survived it we would have had an entirely new history, and an entirely different sexy historical monarchy to make salacious tv series about. Its fatality alone would have made "the sweat" terrifying, but it was made almost supernatural by an eerie quirk. The first symptom anyone had was a strong sense of impending doom.