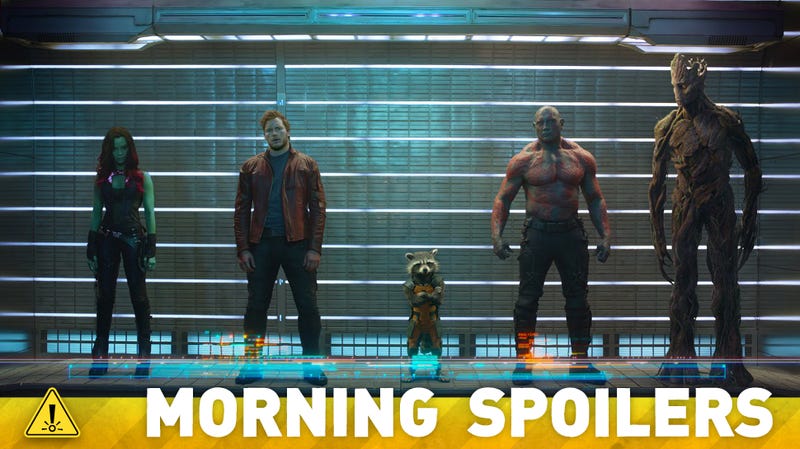 Batman Vs. Superman adds some more star-power to its cast. Jesse Plemons may be out of the running for Star Wars. And there are photos showing Summer Glau in an interesting new costume on Arrow. Plus, the Captain America 2 writers talk about the Agent Carter pilot. Spoilers now!
Batman Vs. Superman
We've got more cast members: Holly Hunter, Callan Mulvey (300: Rise of an Empire), and Tao Okamoto (The Wolverine) will play characters "newly created for the film." Here's what Zack Snyder said in the press release:
Holly has always been one of my favorite actresses; she has immense talent and is always captivating on screen. I had an opportunity to meet her a while back and knew instantly that I had to work with her, so as we began writing the script I made sure to create a role specifically for her. I just had the good fortune to work with Callan on '300: Rise of an Empire' and was very impressed with his incredible talent. He's a fantastic actor and I'm looking forward to having the chance to work with him again. And, quite simply, Tao is a striking presence whose beauty is aptly rivaled by her amazing abilities as an actress. I'm really excited to have her joining us on this adventure.
---
Star Wars
Jesse Plemons is reportedly in negotiations for Black Mass, a biopic of gangster Whitey Bugler. Black Mass is supposed to start filming in May, just like Star Wars, so it sounds like Plemon's is out of the running for a lead in Episode VII. [The Hollywood Reporter, Slashfilm]